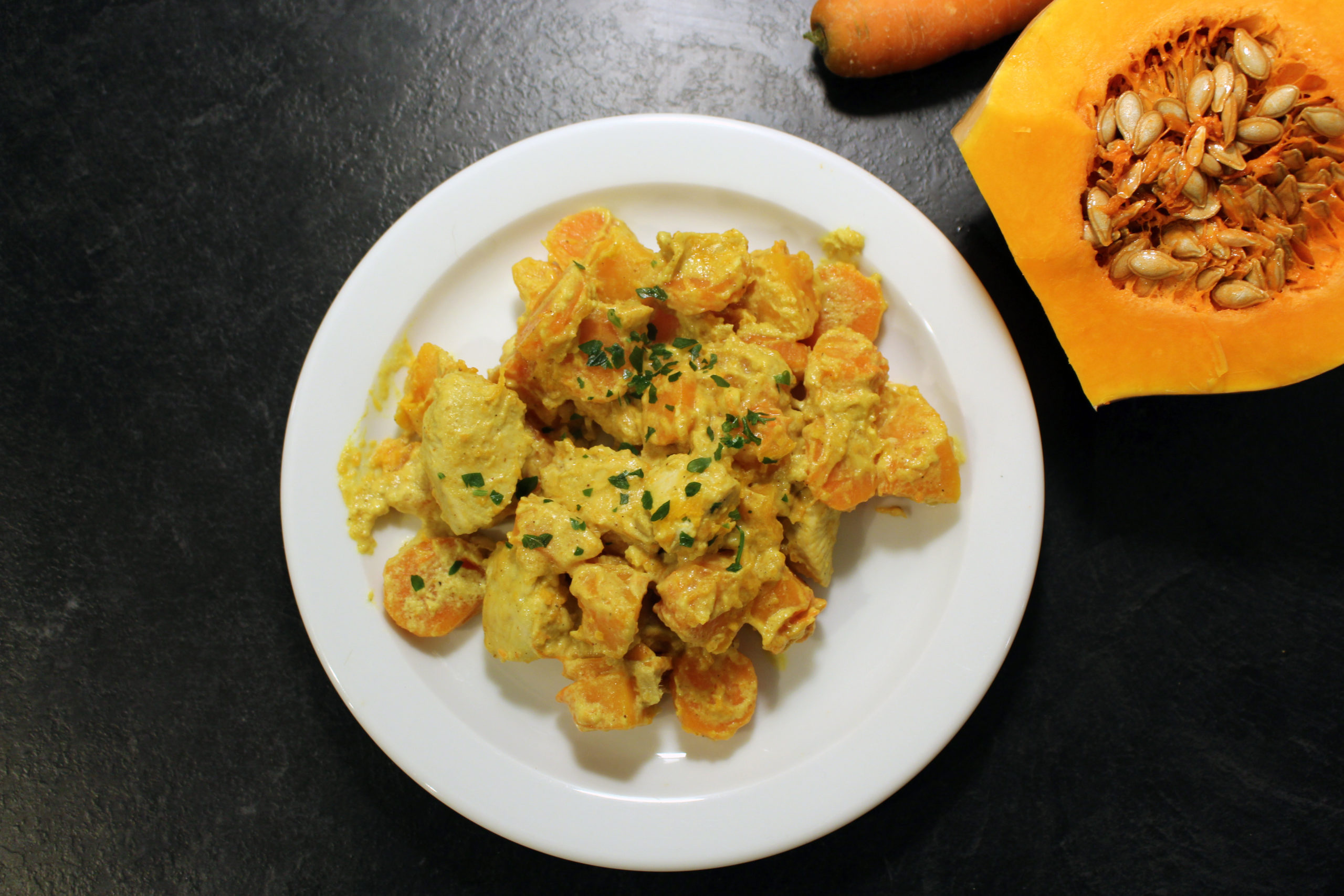 Today I'd like to share with you my recipe of a delicious and nutritious autumn curry with butternut squash, chicken and ginger. It also contains carrots, coconut milk and of course…curry. This easy-to-make dish is rich in fiber, vitamin A and antioxidants! You can add a side of rice or your favorite grain to have a balanced meal. I think both your body and taste buds will enjoy this recipe!
Ingredients:
200g butternut squash
2 medium carrots
2 chicken breasts
1 tbsp olive oil or cooking oil
200 ml of coconut milk
1 clove of garlic
a piece of ginger (about 2 cm long)
1 tsp of powdered curry
salt, pepper
Preparation:

Prep the vegetables: wash and peel them.
Cut the carrots into slices and the pumpkin in medium cubes.
Mince the ginger and garlic. Cut the chicken into medium pieces.
Heat the olive oil in a pan on medium heat. Sauté the garlic for 1 min.
Then add the chicken, sauté it for another 3 min until lightly browned.
Add the vegetables, ginger, spices and coconut milk. Cover with the lid and mix occassionally.
Cook over medium-low heat for about 20-25 minutes until fully cooked.
Your butternut squash chicken curry is ready to enjoy!