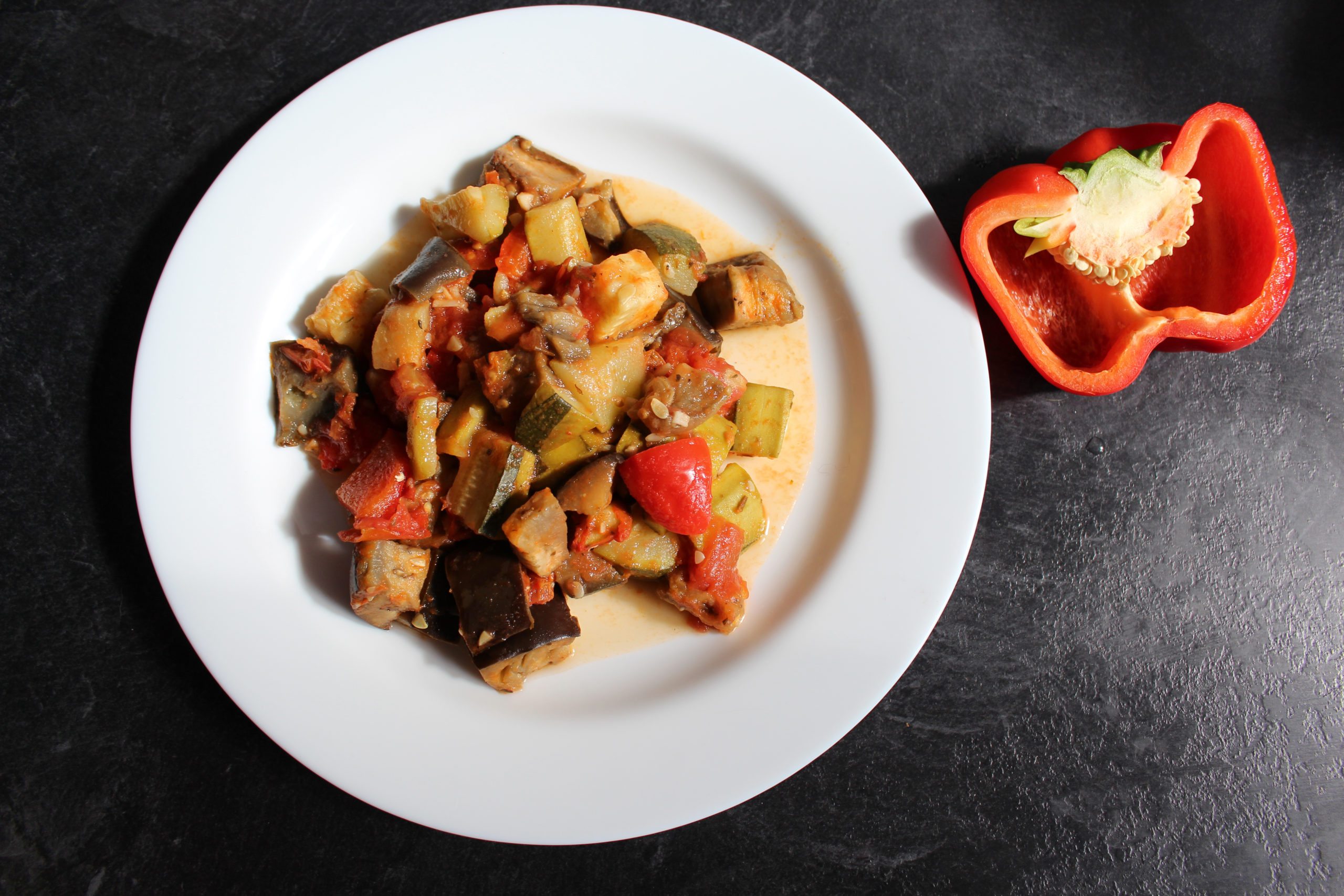 It's the beginning of fall but there are still some beautiful vegetables available. So I've decided to make an easy classic French ratatouille. There are more elaborate versions of ratatouille but I always go for simplicity. This dish is super healthy: rich in valuable fiber, vitamins and antioxydants. Soft flavorful vegetables with Herbes de Provence taste just like late summer! So give it a try!
Ingredients
1 medium eggplant
2 medium zucchini
1/2 red or yellow bell pepper
2 large tomatoes
1-2 garlic cloves
2 tbsp olive oil
salt, pepper, herbes de Provence
Preparation
Prepare the vegetables: wash and cut eggplant, zucchini, bell pepper and tomatoes in medium cubes. Mince the garlic.
Put a pan over medium heat, add 2 tbsp of olive oil.
Add bell pepper first, then garlic, cook for 2 min. Then add eggplant and zucchini. Mix all the vegetables, and at last add tomatoes.
At this point add salt, pepper and herbes de provence (I used about 1 tbsp) and mix everything thoroughly.
Cover everything with a lid and reduce the heat to low.
Cook for 45 min stirring occasionally. Make sure there is always liquid in your veggies. If you put on higher heat you'll have to add water to make up for the water loss.
And voila! Enjoy this easy French ratatouille! Bon appétit!